2019 International Students Festival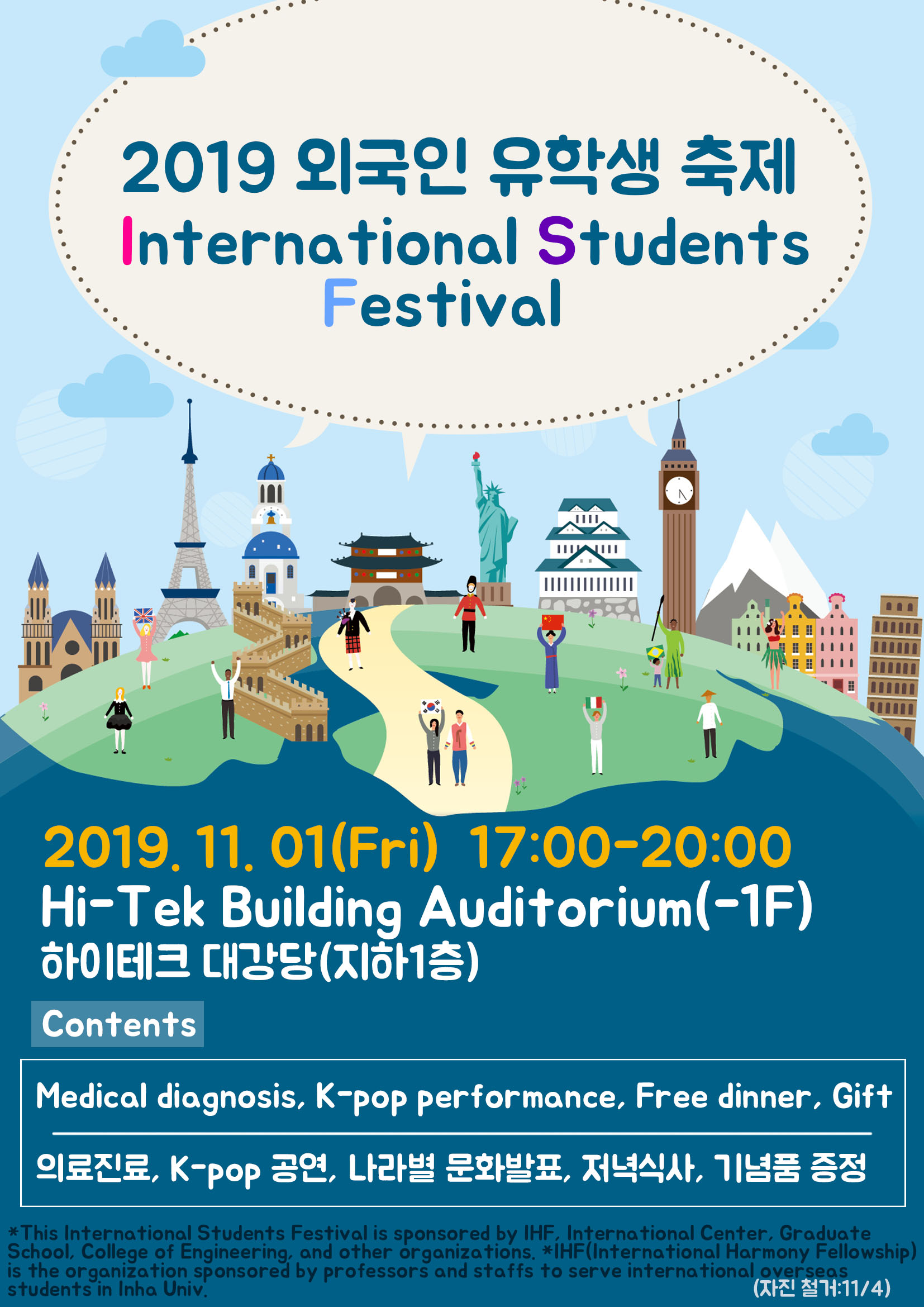 Dear International students,
If you are interested in medical counseling during IHF festival (Nov.1),
please fill out "the medcal counseling form(See attached file)" and bring it with yourself to the IHF Festival.
As you meet medical doctors on site,
please present the medical counseling form to doctors for your counseling.
We are looking forward to seeing you at IHF festival.