Summer School
INHA Summer School
Inha University annually offers a summer school program as a part of its goal to enhanced global education. The summer program was first initiated in 2004 to provide overseas college students with hands-on opportunities to learn the Korean language and experience the cultural and academic life in Korea. Since then, the program has continued to develop and has been enriched with more unique and diverse activities, while attracting more participants every year.

This short-term, intensive program mainly consists of classroom lectures, visits to corporate sites and field trips to cultural and historic places. Through the coursework, international students will have opportunities to better understand the dynamic aspects of Korean society in the past, present and future.

One of the most important and engaging aspects of this program is that the learning is not limited to the classroom. Many field trip locations are themselves "living textbooks" for international students, who are eager to gain real world experiences on traditional and modern Korean culture. In addition, students will have many opportunities to meet and interact with Korean students during the program and they will also be able to share their experiences and views with each other through presentations during their classes. At the end of the program, participants will receive academic credits and certificates of completion.

In addition to learning about the Korean language and culture, students will also be able to take many other interesting courses such as Introduction to Korean Cinema, Introduction to K-Pop Drama & its Multi-Cultural Aspects, New Technology in Daily Life and Reading Korean Culture through Korean Dance etc. These courses will cover theories at the introductory level, present diverse aspects in the chosen fields and include site visits to various off-campus places. The fields and scope of the courses will continue to expand reflecting the interest and needs of students and the global community.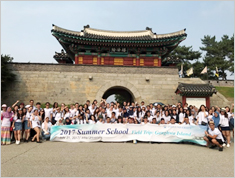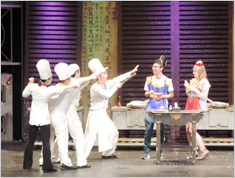 - Summer School 홈페이지 : Summer School