Cooperation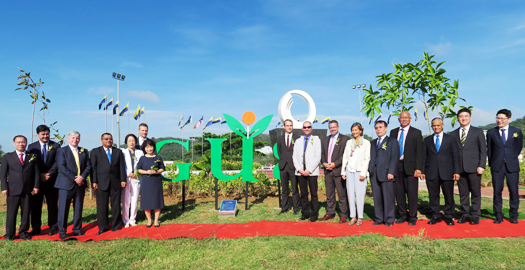 Introduction of GU8
GU8 consortium is a group of ten universities from across the world to develop cross-cultural education through staff and student exchange and the adoption of a common curriculum. The consortium focuses on three main areas : developing a joint education system, conducting joint research and building administrative capacity.
GU8 Member Institutions
Xiamen University, China
University of Le Havre, France
Inha University, Korea
University of Hull, UK
University of Fortaleza, Brazil
Universiti Malaysia Perlis, Malaysia
Otto von Guericke University Magdeburg, Germany
University of Haifa, Israel
RMIT University, Australia (Associate)
GMBA Program
GMBA is an intensive summer program that participants receive education and training for 6 weeks from four universities: Inha University, Le Havre University, University of Magdeburg and Xiamen University. Participants make site visits to leading global companies in China, France, Korea and the Germany and interact with the executives and employees.